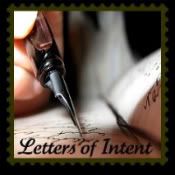 Dear People who live in the apartment above me,
I understand that there will be some noise when having someone live right above you and I understand that you have a right to do as you please as well, but why oh why must you stomp as hard as you can when you walk? Drop things right over my sleeping baby's bed?
Why even after three complaints to the front office AND a visit from the curtiousy officer must you STILL make as much noise as possible when you are home?
Please have some curtiousy for my little ones and my sanity a be a little more quiet.
Thank you,
The complainers living under you
___________________________________________________________________
Dear Apartment Front Office,
It is soo hot outside PLEASE open the pool so we may find some relief.
Thank you,